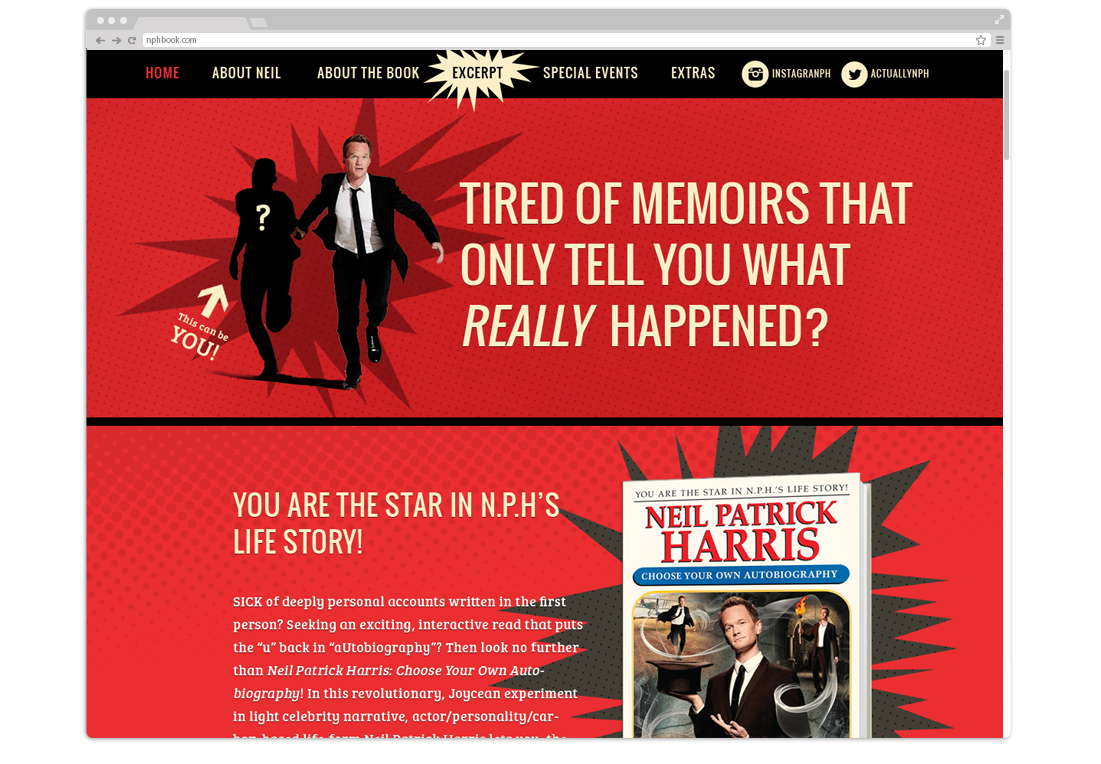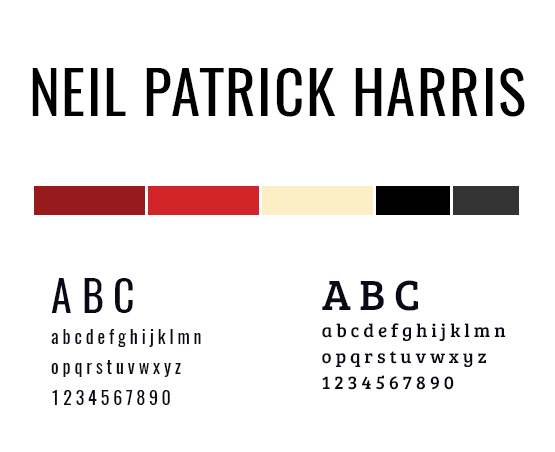 Choose Your Own Autobiography with Neil Patrick Harris.
A man of many talents, Neil Patrick Harris's autobiography needed a fun and entertaining site. Neil takes a fresh spin on the typical celebrity narrative and lets the reader choose which path to follow him on.
Penguin Random House contacted us to balance a retro-style design, as an homage to the old "Choose Your Own Adventure" books, and bring in a touch of the quirkiness of Neil himself. We went with a fun old graphic novel approach using images of Neil throughout, bold colours and subtle, playful animations.
Services Provided
Visual Design
Front-End Development
WordPress Integration