How We Work
So you're thinking of working with us, but you're not sure what to expect. Here's our process for building a new website to give you a general idea.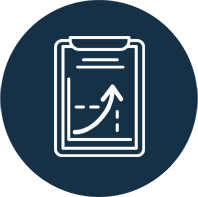 STEP 1:
Research & Discovery
We ask you some questions about your likes and dislikes, your plans and goals, and about your competitors and what you like and dislike about them. This is our time to get to know you.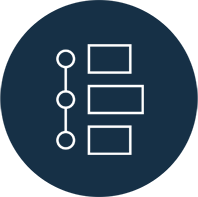 STEP 2:
Planning & Setting Milestones
We work with you via phone calls and emails to put together a general plan and timeline. This keeps us all on the same page.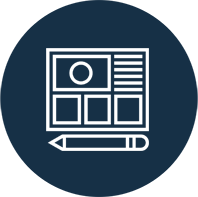 STEP 3:
Design
We create a set of custom designs for you to pick from, and then hone and flesh out the design you choose. This is the really fun part of the project!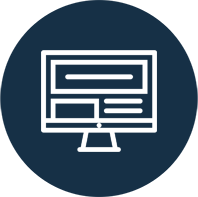 STEP 4:
Development
We build the site in WordPress (or your CMS of choice), allowing you to manage your site's content after launch. Along with this, we ensure the site follows search engine optimization (SEO) best practices, and we secure the site against hackers and attackers.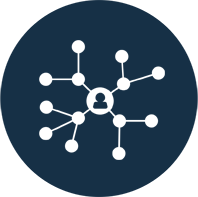 STEP 5:
Training & Next Steps on Social
We set up a call with you to go over how the site works, to coach you on managing your content, and to offer some tips on social media exposure and on tying your site and social media presences together.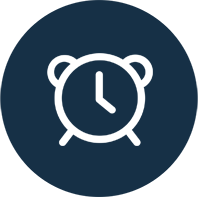 STEP 6:
Reminders & Keeping in Touch
We can also set up a reminder for you to renew your domain name to prevent those unscrupulous types from scooping it up. And we'll check in with you on how the site it going.


And one last important note: we always send a total-cost proposal for every project. In other words, you'll know the exact cost of the project before signing anything, without any worries about hourly rates or hidden costs. We've been building websites for decades, so there won't be any surprises. (Unless you like like surprises, in which case we can work something out!)