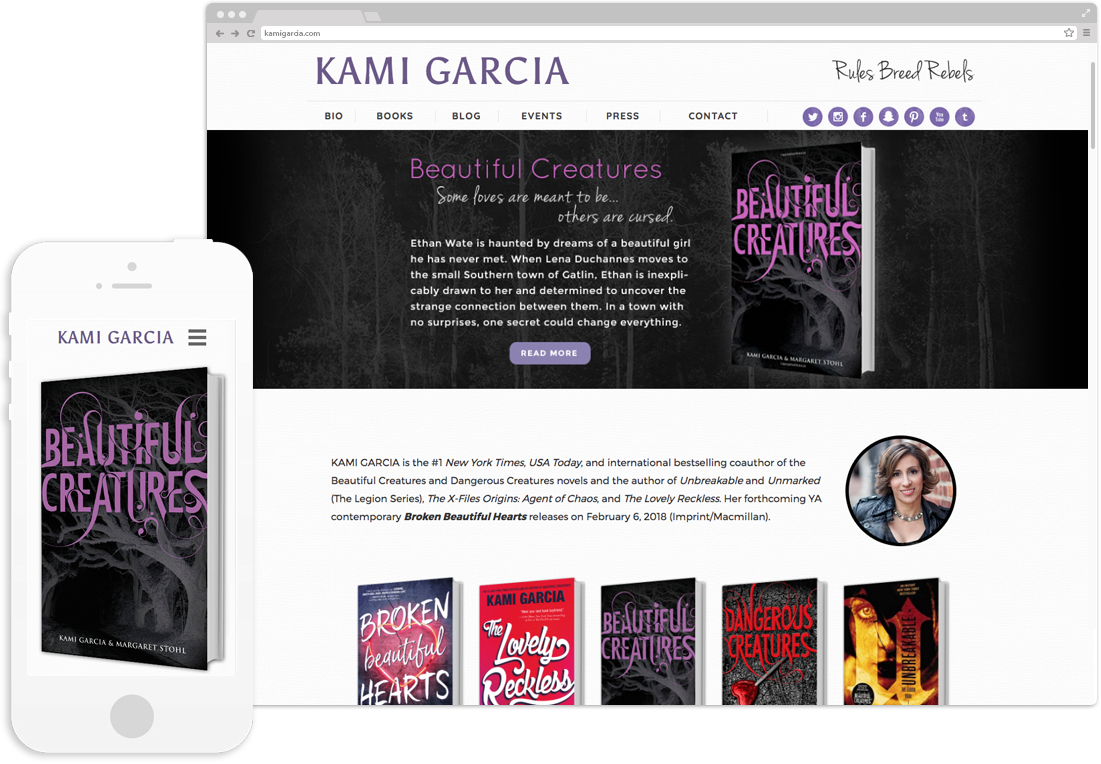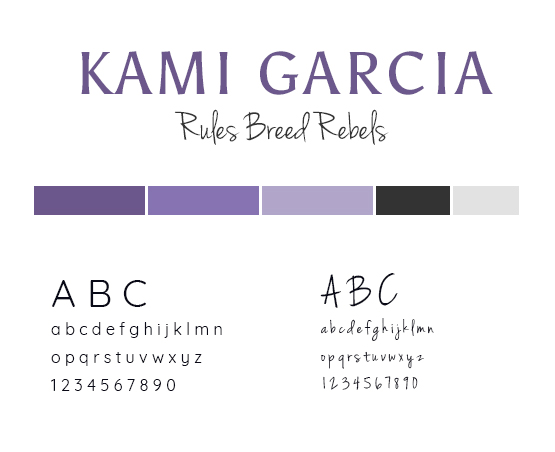 Beautiful Creatures & a beautiful design for this versatile author.
Kami Garcia is the #1 New York Times, USA Today & international bestselling coauthor of the Beautiful Creatures and Dangerous Creatures novels, as well as the author of The Legion series, The X-Files Origins: Agent of Chaos, The Lovely Reckless and Broken Beautiful Hearts. She's also the co-founder of the very successful YALLFEST Book Festival, and board member of the YALLWEST Book Festival. Whew! With a resume like Kami's, she needed a website that could showcase her range of work, but also allow her to easily update and maintain the site for her future ventures.
Kami is extremely creative and wanted to make sure her site reflected her personal style without being too closely tied to any one series or book.
Services Provided
Visual Design
Responsive Design
Front-End Development
WordPress Integration
Promotional materials: postcards, bookmarks, business cards